Jack and Jeff, Jeff and Jack , whatever, they are not really new, actually one is quite old and dead the other not so old and nowhere near dead. Jack is the new Tesco discount chain, named after its founder Jack Cohen and Jeff is none other than Jeff Bezos, the richest man in the world (in cash terms anyway , but whose counting ?). What is new are their plans for the future.
The latter has announced the possibility of opening 3000 cashier free stores by 2021. The concept is not new for Amazon has they opened their first Amazon Go store in January of this year. If this comes to pass its impact (USA only to start) will have as big if not bigger impact on US retailing as Amazon online. Bricks and mortar Stores are not new to them, as they currently have 500 Whole Food stores and 20 Amazon Book stores.
To quote…..
This move would be both astonishing in its effects on communities and potentially a neutron bomb to everything from existing convenience chains like 7-Eleven to quick-service food stores like Subway and even entrepreneur-owned restaurants and taco trucks.

Digital Trends
and in context (within the USA)
Opening 3,000 stores of any model would put Amazon head to head with some of the largest brands in the world. By comparison, Kroger operates about 2,500 stores under a variety of brands that generate sales of over $100 billion. There are a little over 3,500 Walmart locations but they're mostly located in suburbs, away from the dense urban areas and affluent customers that Amazon is targeting with Amazon Go.
The impact goes way beyond other retailers, it will impact socially, in terms of both consumer behaviour and future retail employment such as eliminating a whole sector of workers within every store eg cashiers. If there are any chinks of light , the concept will be focused on urban centres and it illustrates the Bricks and mortar store is not going away soon, albeit it may look a little different.
Back to dead old Jack and the UK. Jack Cohen and his baby Tesco, could be seen to be , or rather was most probably the biggest retail innovator in the UK ,of his time. He learnt much about a supermarket concept, from visiting self-service stores in the US. Over recent years the chain has suffered both sales and profits from the grocery discounters. Strangely Aldi and Lidl were not the first in the UK as in 1957 Kwik Save was founded and was very succesful during the seventies and eighties but went pop in 2007. Yet as they disappeared so came the Continentals and carved themselves a healthy piece of the pie. Jacks is apparently the answer.
It maybe, but I am not so sure .Rather, let me qualify that. Jack's may serve as a succesful defensive tactic but it is hardly revolutionary and may only divert some business away from the mother ship. Not having been in one yet(Jacks that is not a mother ship, though I can lay claim to having been in a Tesco's once or twice ) the images suggest a discount store, as it should, but the consumer will also see it as Discount store that belongs to Tesco. I am not sure this a very innovative approach from our leading High street retailer ,partcularly when the Retail High Street is facing a rapidly changing future. If I were to compare the two approaches , Jeff is looking to build Retail space stations and Jack's (aka Tesco) is to stride into the future based on the founder's original concept of a permanent market stall.
Jacks idea of the future ??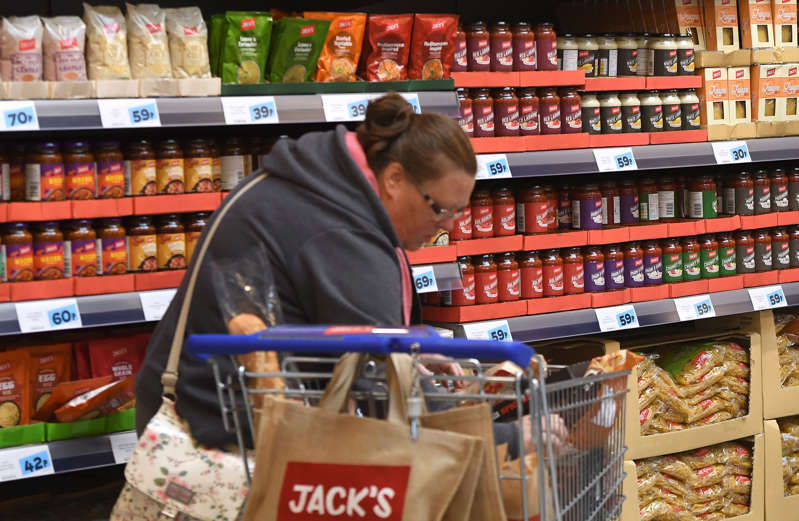 Or Jeffs ??
Whilst Amazon looks globally, Tesco focuses on its home territory, at least recently as it has had to hold back on its global ambitions not achieving the success it craved . Therein, lies part of the problem with Jacks. I see a twofold problem facing many retailers both big and small.
1. The online operators are seen as alternative retailers. Of course, on one level they are. Yet many especially the likes of Amazon are not just retailers. Retailing is just one aspect of their model. They are at worst disrupters, at best enablers. By disrupting they have completely caught major retailers napping, and they really don't know how to respond. By enabling they have created many entrepreneurs to create businesses and consequent wealth by using the structures and facilities that have been created by the likes of Amazon. It is a much more complex model than that of a retailer, but I will probably come back to that at a later date. What is relevant is that traditional Retailers only seem to know how to respond with traditional retail techniques, which to me seems like building straw sea walls.
2. Being big and thinking small, can at times, within retail, can be a virtue. By that I mean big is not always beautiful. But being big and thinking small , in a parochial fashion , is a retailing vice. It leans towards being reactive rather than proactive. In this situation it is Tesco reacting to the offensive by discounters by opening discount shops . It may work in the short term but it is not a long term answer. It is most definitely not a vision of the future (retailing future, that is ).
Where would I put my money. Well, let's put it this way , if Jack was alive today , apart from seeing his name on the door , I don't think he would be over impressed with what was behind the door. I suspect he would be thinking "is that the best they could come up with…"